Hi Friends,
I was thinking of accessing mainframe database by using some freeware tool to run basic queries without using the licensed hummingbird software and here I got one, Squirrel SQL Client. I installed it in my system …
Wireless Network War: Which Wireless Network is the Best?
Cutthroat competition is always a funny thing, but the game is even odder when it comes to wireless providers. The truth is that even though customers are likely to complain about dropped calls and horrible customer service, they are
unlikely to switch …
What is the various ways to print the contents of a hash?
Hash in Perl is nothing but an associative array i.e. Each key is associate with its value and can be displayed using either key or value. It is preferred over simpler array because instead of printing value based on index number, you can …
Many of us are aware of Image manipulation application like Adobe Photshop, GIMP etc. Now adobe has lots of useful products for each category. We have Adobe Photoshop, Adobe Illustrator, Adobe InDesign basically for Image,logo related stuffs.

Which one of these is good for what purpose. Here is the basic Difference chart which …
I am following various mainframe forums and I find this interesting utility IEBDG-Test Data generator. I did not know about this utility for long. Sometimes we had to build millions of records to volume test an application. I always hate to write a program as …
Google Wants to Eliminate Search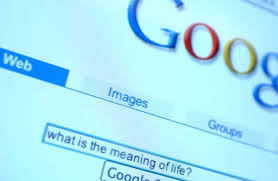 The search engine giant Google always has something up its sleeve. At times the company is introducing new and fun gadgets and some times it is researching on how to build robots. But the company really wants to …

  Home | Google+