A plugin that automat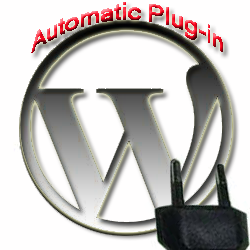 ically upgrades your wordpress blog. Yeah! That`s what we are talking about. WordPress has the core software that is built by hundreds of community volunteers and houses more than thousands of plugins and themes to make a blog almost a user can imagine.
There are over 25million people who have chosen wordpress to power the place on web they call "home". Some people who have self – hosted wordpress blog would have the opportunity to notice the multiple updates for installed plugins. Many still hesitate to try the automatic upgrade, but it is not as scary as many think.
Plugins can extend wordpress to almost anything a user can imagine. There are at present 16,264 plugins available in wordpress.org and the number is still counting. For example WPtouch is a simple, elegant and powerful mobile theme for a user`s site. This plugin automatically transforms the blog to an iphone application-style, theme, complete with ajax loading articles and effects when viewed from iphone, ipod touch, palm pre, Samsung touch, blackberry storm/torch devices. Another plugin that goes by the name, wickett twitter widget, displays tweets from one or more accounts into wordpress widgets.
Created by Keith Dsouza, a techie, editor in chief and owner of techiebuzz.com, the wordpress automatic upgrade is not a default part of wordpress 2.5; it has to be installed normally. i.e., the user has to download the zip file, unzip it, upload the resulting folder into the plug in folder and activate it. Once it is activated, the user walks through eight steps.
It backs up files and makes available a link to download it.
It backs up the database and makes available a link to download it.
Downloads the latest files from wordpress.org/latest.zip and unzips it.
Put the site in maintenance mode.
Deactivates all active plugins and remembers it.
Upgrades wordpress files.
Gives user a link that will open window to upgrade installation.
Reactivates the plugins.
There is also a fully automated mode. The manual mode can be used when the automatic upgrade fails and the users are advised to follow wordpress upgrade instructions. The plugins use only 2-3MB of the user`s bandwidth to download files. The backup and db files will be stored in a folder called wpau-backup in the root folder of the user`s site.
In order to use the automatic upgrade plugin, the user has to produce the FTP (File transfer Protocol) address, typically the user`s domain name, the FTP user name and password. The user has to mention whether the connection type is FTP or a sFTP (Secured File transfer protocol). This information can be obtained from the webhost. With the FTP information the user provide, the wordpress automatic upgrade plugin (WPAU) will change the file information so that WPAU can automatically write files to the server. Once the upgrade is over, the WPAU will automatically change the permissions back to read only.
Jane also writes for Coupon Triumph, a discount coupon site that offers discount deals on autotrader and woot discount coupons. Here are a couple of them for you:
promo code for auto trader,
woot free shipping coupon code