The dos and don'ts of SEO
Getting to the top of the search engines is big business. If you aren't on the first page for your particular search term, you probably won't receive many clicks. Nearly all users click on an ad in the top 3 positions. Getting your site to these positions though takes careful planning and effective implementation. Far too many people dive straight in and start building links when they actually don't know the current state of their website and what needs doing to improve it. In this post I'm going to go through the fundamentals of ranking a website, illustrating what to do and what not to do. It isn't an SEO blue print and rather a post to ensure that you keep on track and put your efforts into the right areas.
Do exact match searches
When starting an SEO campaign, the first thing you need to do is understand what people are searching for. There is no point ranking for keywords that don't get many searches! There are a number of tools out there that you can utilise but one of the best tools is the
AdWords keyword tool
. It's a free tool that anyone can use and will give you a great insight into exactly what the search volumes are for each keyword. The most important thing to remember when using this tool though is to search for exact match keywords.
The keyword tool will default to broad match which isn't much use for keyword research as it will skew the results and not give accurate figures. For those that don't already know, broad match keywords are search terms that not only include the keywords in the search query but they also include other words too. So for example, if the keyword was 'Ford car', it will show the number of searches including 'toy Ford car', 'new Ford car', 'second hand Ford car' etc. Given that it combines keywords, it isn't very useful for keyword research. If however you change the settings to exact match, it would tell you exactly how many people search for 'Ford car' specifically.
Don't have any duplicate content

This probably sounds really obvious but you would be amazed at how many sites do it and most of the time they do it completely unknowingly. If you write your own content, you will know how original the content is. If you buy content, you won't actually know unless you check it. Make sure you run any content that you haven't written yourself through Copyscape so you know it is original otherwise you could be putting duplicate content on your site and inviting penalties.
Most duplicate content issues are caused by the site structure. For example, if you have an e-commerce site and place a product in 2 categories, you are likely to have 2 identical pages unless you have set up measures to protect against this. Another common error is to copy manufacturers' descriptions. Don't do it!
Don't stuff content with your keywords
A lot of people believe that they will gain rankings by stuffing their content full of keywords. Actually the complete opposite happens now. If you stuff your website with keywords, you are likely to be hit with a Google Panda penalty and your rankings are likely to tank or for those who have always done it, not rise to where they should be. Really no keywords should have a keyword density higher than 2.5% on a particular page.

Do know your link Profile
Off-site SEO plays a huge part in the ranking of your website, however it is very difficult to improve you link profile unless you know what is wrong with it in the first place. Before doing any link building you should first run a backlink check and run through the number of links you have, the type of links, the anchor text diversity, the number of indexed links vs. unidexed links etc. Only once you know this information can you set about link building otherwise you will be blundering around in the dark and could potentially be making it worse. Don't forget that bad links will count against you now.
Do Live Link Checks
Many people record the links that they have built to a website but how many actually check whether they are live 3 months later? There is no point building hundreds of links if they are just going to be taken down a few weeks later. Most article sites are getting a lot pickier about what they consider to be web spam. Make sure you are checking live links regularly so that you know what sticks and what doesn't.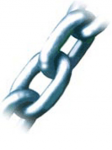 Do know if your links redirect and what redirect they are
Some article sites like Zimbio and Skyrock redirect the links that you place in articles. The link juice will still pass across if they are 301 redirects but it won't if they are any other type of redirect like a 302 for example. There is no point building links to a site if they are not going to count for anything.
Do check indexed Links
As most people know, it is vital that your site is indexed. If it is not indexed, the search engines don't know about it and it won't rank. The same is true about links. Unless the web page they are on is indexed, the links going to your site won't be known about by the search engines and won't count for anything. When building links, make sure you are actually looking at what links are indexed and which are not. If you have a load of live links that aren't indexed, get them indexed!
Do know your anchor text diversity

With the introduction of Google Penguin back in April, it is now vital that you keep track of your anchor text diversity. Unless you keep track it will be very difficult to keep a high anchor text diversity and you will be treading on very thin ice and are asking for a penalty.
Do know your link diversity
Your link profile needs to look natural otherwise you are inviting penalties. In theory, if you build links in the correct way you should end up with a natural link profile. Theory though is a wonderful thing and there is a lot of money at stake if you get it wrong. Make sure you monitor the type of links going to your site and diversify them as much as possible to avoid any potential penalties.
Author Bio
Jack Willis (Google+) founded Marketing Grin, an online agency that provides search engine optimisation, pay per click management and social media optimisation to a number of businesses in a variety of different industries. Jack has over 5 years' experience in internet marketing and enjoys getting stuck into integrated campaigns where he can use all of his online knowledge.