How to export blogger site in xml format
If you have any website under blogger then open it first . Ex: http://www.jassics.blogspot.com
At the right top corner it will ask you to sing in, please click on that link and login using gmail credentials. After that it will redirect you to http://www.blogger.com/home where you can see your listed blog(s).
Now, to export your blog in xml format you have to follow these steps:
Infront of your blog title, you can see triangle pointing downwards, click on that and then click on settings as shown in the figure.
In the right hand side bar you can see Others under Settings option, click on that.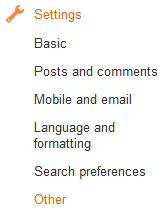 At the top you will see Blog Tools title, where you can see links for export, import and delete your blog. Click on "Export blog" link as shown in the image.
When you will click on Export blog link, a popup box will come out asking to download the blog or close the popup box, click on "Download Blog" button.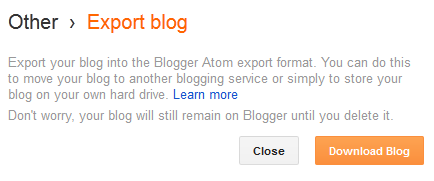 Save it with xml extension. This xml file can be used as a backup of your blog or you can use it to import into other blogging website like WordPress,LiveJournal, Tumblr etc.