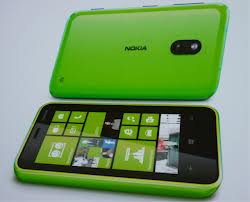 Hi,
I bought a new Nokia Lumia 620 on 13th of March as my previous phone Nokia X3-02 lost its touch screen once in the warranty period and again after the warranty period. So I decided to buy a 720 but as market release has been delayed I went for 620.
OS: windows 8
Processor name: Snapdragon S4
RAM : 512 MB
Back cam : 5.0 Mp
Front cam : VGA
Price : Around 14,000
On the first day I was most excited and installed lots of applications that were available in the store. Apps developed by Nokia that i like most:
Here Drive
City lens
Cinemagraph
Photobeam
Windows office and linked mail box are good add-ons to this device.Nokia Lumia 620 has two official apps to play the music and videos on the device.one is Nokia music and the other xbox music+videos. Nokia provides a six months xbox music pass to play online music.
You can also install many apps from the store.The User Interface of this device is quite amazing and most of my friends liked the UI and the ClearBlack Display of the device.
Back camera is pretty decent with an auto flash. The front camera is VGA and we can't expect much from it.
The battery went on for one and half day with WiFi,few calls,a few hours of music and with some general operations. I feel battery is also quite decent.
When I speak about touchscreen, I fear a little. Touch is good but I had few temporary problems with the device. One day the right-bottom corner of the screen didn't work for 15 minutes or so. when i get a call it asks me to slide up the screen to show options(answer,reject). Few times(5 to 6) since I bought, the screen didn't slide up and i had to press lock screen twice and then I was able to slide up the screen. The other day screen just went off and nothing was working. I had to remove my battery and switch on the device, after which it worked fine. I don't know the problem is only with my device.
The volume key buttons on the right side of the device works even when you lock the device….It may be a feature or a fault.
Most of the apps are good to go. This is my over all experience with 620 since 13th March. Please comment if you have any issues.
Thanks.