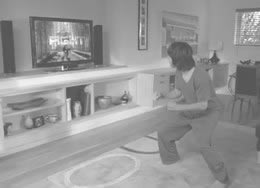 A GOOGLE Wave is an application by google that collaborates several Google features. A user who has installed Google wave will be able to access and use Google features like
Orkut, Google Talk and Gmail
efficiently.
Google wave can also check for errors (grammatical and spelling) as well translate text to forty different languages. Google has not yet announced when Wave will be released.
For the User's Convenience, Google will open source part of the code so that users can develop or Modify the features of the program. Upcoming days , no need to use of different browser , in Single place you can use all features of google. Microsoft is working on Project Known as 'NATAL' , which on completion would probably be the new face of gaming. It involves gaming without the use of any controllers. End users will be able to play games or interact with the interface with gestures and spoken commands on their existing Xbox consoles. The device would be around nine inches and a motion sensor would be placed either above or below the device. It would feature face and voice recognition as well as full body 3D motion capturing capabilities.
Observers are expecting it to be launched up to end of 2010.