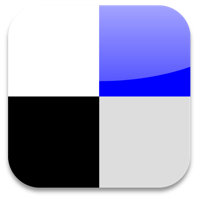 Q: What is Delicious? It's ok that it's a adjective/noun but what is its role in internet world?
Ans: Delicious (formerly del.icio.us, pronounced "delicious") is a social bookmarking web service for storing, sharing, and discovering web bookmarks. The site was founded by Joshua Schachter in 2003 and acquired by Yahoo! in 2005, then sold to Chad Hurley and Steve Chen on April 27, 2011. By the end of 2008, the service claimed more than 5.3 million users and 180 million unique bookmarked URLs.It is headquartered in Sunnyvale, California.
Source: Wikipedia
Q: Why delicious? Any use for us?
Ans: Well, this website is very famous for bookmarking your links related to anything over internet. Its main advantage is that you can access it anytime using internet. Usually, we bookmark our favorite links into the browser only. But what if that browser gets crashed or we upgrade that browser or we installed fresh piece of O.S and browser? Everything will be gone.
So, It's a nice idea to bookmark our links online and can share it to the whole world. You can save your online bookmarked links private or public. You can access other's public book marked links too.
Q: Earlier it was owned by Yahoo but now by Youtube owner. Will it affect anything to our account or bookmarked links?
Ans: Yahoo! has announced that Delicious has been acquired by the founders of YouTube, Chad Hurley and Steve Chen. As creators of the largest online video platform, Hurley and Chen have firsthand expertise enabling millions of consumers to share their experiences with the world. Delicious will become the part of their new Internet Company, AVOS.
To continue using Delicious, you must agree to let Yahoo! transfer your bookmarks to AVOS. After a transition period and after your bookmarks are transferred, you will be subject to the AVOS terms of service and privacy policy.
Q: What is this AVOS?
Ans: AVOS is a new Internet company founded by Chad Hurley and Steve Chen who, in 2005, founded YouTube, the world's largest online video platform. Before YouTube, Hurley and Chen were early employees at PayPal, a leading online payment service that is now part of eBay. Delicious will become a part of AVOS, based in San Mateo, California.
Q: What we need to do to use our old bookmarked links and to continue using it?
Ans: 1. Delicious in its current form will be available until approximately July 2011.
2. After that, you will no longer be able to use your existing Delicious account and will not have
access to your existing bookmarks or account information.
3. To continue using Delicious, you must agree to let Yahoo! transfer your bookmarks to AVOS.
Q: What are the reason that Yahoo is transferring the existing bookmarks to AVOS?
Ans:Reasons are:
• Continue uninterrupted use of Delicious.
• Keep your Delicious account and all your bookmarks.
• Enjoy the same look and feel of Delicious today plus future product innovations.
Source: Yahoo Inc
Q: Is it good to have account there after its acquisition to AVOS?
Ans: Well AVOS is the company whose owner founded Youtube the world's most popular online video platform. So, it has great future in those hands. I would suggest one should agree to AVOS's Terms and policies and continue to use bookmarks as we were doing earlier.