It is my pleasure to interact with smart and Young CEO of United Online, Francis Lobo in person. Our team, Alien Coders interviewed him recently and we are very very thankful to Francis Lobo and David Bigelow to share words with us. Please accept our gratitude from the core of the heart. I am sure his experience and thoughts will surely motivate most of us, specially Indian IT professionals.
Before sharing the interview details, I would like to share the key note information about the company, United Online


About United Online®
United Online, Inc. (Nasdaq: UNTD), through its operating subsidiaries, is a leading provider of consumer products and services over the Internet, where their respective brands have attracted a large online audience that includes more than 100 million registered accounts worldwide. United Online's Content & Media segment provides online nostalgia products and services (Classmates and StayFriends) and online loyalty marketing (MyPoints). Its primary Communications segment service is Internet access (NetZero and Juno), including NetZero Mobile Broadband (NetZero Wireless).
Here is the interview snippets from an Indian origin CEO, Francis Lobo.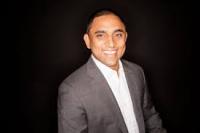 1. [Alien Coders] Congratulations for your new job role as CEO in United Online. How are you feeling now?
[Francis Lobo] I have been with UOL for 2 weeks now and am really excited about the opportunity ahead. Don't get me wrong, we have a lot of work to do, but the potential is massive and I am on board 100%.
2. [Alien Coders] What made you to join UOL when you were already with an awesome company?
[Francis Lobo]  Life is about change, and growth.  I was with AOL for nearly 10 years.  It was a fantastic place to learn and grow, but there comes a time when you need to branch out and pivot into new areas as well.  Joining as CEO of United Online has afforded me that opportunity.
3 [Alien Coders] What if your strategy and plan fails? Do you always have Plan B?
[Francis Lobo]  No, I don't have a plan B. The key to success is believing in what you are doing 100% and then pivoting and adjusting accordingly. Nothing is ever perfect and that's why you have to work hard, understand your user base and be able to change as needed.
4 [Alien Coders] Being CEO is itself a big achievement. How do you start your day and how do you manage personal and professional balance?
[Francis Lobo]  Well, I have only just become a CEO and I am excited about the opportunity. As for how I start my day, I am an early riser and the first thing I do when I awake is check email.  Maintaining balance is key and often hard. I also just became a dad, so now I think the first thing I do is check on my daughter too. It does get tough at times as I am working 24/7. The key is to learn to be present with everything you do. If you are able to do that you will be able to achieve personal / professional balance as needed and hopefully live life to the fullest.
5 [Alien Coders] What do you think is the greatest opportunity facing the organization in the near future? The biggest challenge?
[Francis Lobo]  We have to move the company from being a good, stable company to one which can reinvent the world, as it did before. To accomplish that people are key and getting the whole company even more energized than it is, will be an important first step. A company's biggest asset is its people and they always determine its future.
6 [Alien Coders] What do you consider to be your firm's most important assets?
[Francis Lobo]  Its users and its people.
7 [Alien Coders] I heard that you lost your job once. How did you manage to fight back to show the world that you are a true leader? (It will not help only struggling Indian IT professionals but all)
[Francis Lobo]  I was in consulting in Chicago when Sept 11 happened. I did lose my job at that time, as a lot of the company's contracts went away. I traveled for a few months and then moved back to India and started my own company.  Embracing change worked really well for me.
8 [Alien Coders] Does your organization invest in R&D for new business models as it does for new products, services, and technologies?
[Francis Lobo]  Yes it does. The question is whether we are investing enough and in the right areas. Time and our products will tell.
9 [Alien Coders] What you need to still learn as a leader. Your answer would surely help youngsters?
[Francis Lobo]  You can never learn enough. There is never a time when you know everything. I learn every day, from everyone around me, with everything I do.
10 [Alien Coders] Are you passionate about new innovations and experiments? Which domain fascinates you?
[Francis Lobo] Yes I am. The world is continuously changing and you can always choose to try to invent the future or be a follower. Over the last few years so much has changed. Being mobile-first is critical, being open — allowing for user generated content — is essential, native formats, such as cards are becoming popular — check out Pinterest, Twitter or Facebook –, photos are in many ways the future of social. If you don't innovate, you will be left behind.
11 [Alien Coders] Can you please share your academic journey?
[Francis Lobo] I went to St. Josephs School in Bangalore and then did my Bachelors in Commerce in St. Josephs College in Bangalore (Bangalore University). After that, I did my MBA in Loyola University in Chicago.
12 [Alien Coders] Can you please share your journey from a common employee to CEO?
[Francis Lobo] Lots and lots of hard work, focus and delivering results. There is no better way to get promoted than to earn it. Always ask for what you believe you deserve.Show that you can and will add value and then the rest should take care of itself. Never settle for mediocrity and focus on teamwork and striving to be better.
13 [Alien Coders] What do you do usually when you are not in the office? Any hobby or interest?
[Francis Lobo] I travel a lot, love to play golf and love a good meal. Having just become a dad though, I think I will be spending a lot of time with my daughter.
14. [Alien Coders] Do you want to say anything to Indian students/professionals?
[Francis Lobo] We can do anything we want. We have the right work ethic and are smart. I joined AOL in India at almost an entry level and a few years later, I was a President in a company that helped invent Internet access and was at the forefront of so many key innovations.Have "self belief" and be "self aware."