Jelly Bean Update for Samsung Galaxy S2: an overview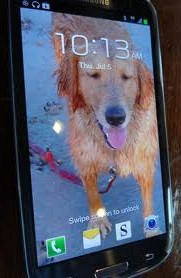 'Jelly Bean Update' is the latest version of Android for Samsung Galaxy S2 also termed as Android 4.1. It hits the Galaxy S2 this October. It's the most awaited update for S2 users as it resolves the Touchwiz UI issues being faced by the users of Ice-cream sandwich or Android 4.0. Apart from that, this latest OS take along the new-fangled features and brings a few Samsung's specific enrichments with high security constraints. Also, reviews state that this OS doesn't provide any leeway for jail breaking.
This update offers a number of enhancements which gratifies the android users in all aspects. It recovers the performance and makes the interface more eye-catching and smoother with 'Project Butter', the newest innovation in this update for making the UI more fluid and rapid fast.
The two home screen modes namely, the user-friendly widgets for favourites and most used applications for easy mode of operation; manageable galleria, expandable notification bar and a sizeable pop-up display with modernised controls are few additional takes of this android 4.1. 'Siri' is the personal voice-aide of this update.
Google, apart from its various services like Search, Gmail, Google play, and etc. it introduces 'Google Now' which automatically updates the real-time sports news, transit info when you are on a journey, provides local assistances like restaurants, hotels, and all other means you look for to this captivating device. It's very convenient to carry in one hand and use. Its design is very sophisticated among other doodah. It's the utmost thinnest piece loaded with vast technology.
Other add-ons include excellences in camera and introduction of app encoding i.e. commencing this update, all the paid apps will be provided with a device-defined key and smart apps notifications will also be a part of Jelly Bean, to facilitate you without re-downloading the entire app for regular updates. The picture quality is simply striking. It gives the lively view of videos and movies also with worth exploring 3D effect.
The interesting apps make you mesmerised. They organise, schedule and remind you the stratagems, make your work much simpler, gives clues and advises you in managing your finances, keeps a track of record of all your expenses, keeps you notified with the latest status chatters, you can share, tag, like, tweet, pin and comment on your friends and others status, create albums, edit videos and upload to your networking sites, bid & shop online, know the up-to-date feed, play staggering games, revel in music and mixes, watch HD videos and films, have unlimited fun with photo morphing, just tap to know scores & share market news and so forth.
About the Author:
This guest post is written by Alicia who is a specialist in financial blogging from Manchester. Apart from blogging, she does research on loans for bad debt. Reach her at financeport